Welcome to Painting My Way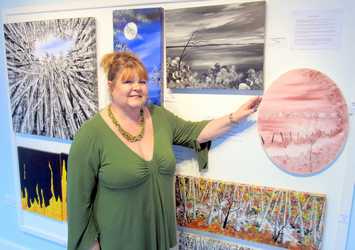 I hope you enjoy looking at my work and find will find something to interest you- there is a wide variety of paintings in the galleries.
I am working full time as an artist-its my passion and I hope that it shows in my work!
You will find details on here of my painting workshops as well as galleries full of my artwork.
If you will keep popping back and having a look you will see whats new in my galleries, they will be updated as and when I complete my paintings.
The workshop dates will also be updated regularly.
I get feedback from my students regularly when they take their paintings home to show their families and below is an email I received from Cathy who came to her first workshop on Saturday
"Hi Diane
First can I say how very much I enjoyed the painting session last Saturday. I was so pleased with the result, I never thought for one moment that I would be able to produce a picture like that!
When I showed the picture to my husband he said I hadn't painted it and that it was a transfer!! That, from him, was praise indeed!!
The rest of the family were really impressed and wanted to know how long it took me. When I told them, they didn't believe me either!
I think you could say that it was a success!
Thank you again and my granddaughter is now eagerly looking through your website to see which one she would like to do. So you will be hearing from me fairly soon! Cathy T."
That says it all really! Cathy had never painted before...so bite the bullet and give it a go!
The workshops are held near to my home at St Peters Catholic Church Parish Room,Henley Road, Ludlow, SY8 1QZ-----google map it for details on how to get there!
Most of the workshops run from 10am --2pm ish but do sometimes run over by a few minutes sometimes!
I allow 5 hours for The Birches and the Yesterday workshops as large canvas are used so can take a little longer to do..
You can bring a packed lunch with you-we stop for lunch at 12pm. Tea, coffee and biscuits are available free of charge throughout the workshop. We do take an order to the nearby cafe for sandwiches,jacket spuds etc etc and Bill collects it at 12pm when we stop for lunch..you can place your order for food when you arrive at the workshop.
You can contact me on 01584 872013 or 07800902488 for any enquiries about the classes or purchasing a painting.Or email me on
dianetheartist@gmail.com
I am a Professional Associate of the SAA (Society for All Artists) which means I carry their endorsement as a tutor and demonstrator.
I will look forward to meeting you there!
Diane

Note.
Its been bought to my attention that my work -both my class subjects and my paintings for sale are being copied (badly) by another 'artist'.
Its a shame they have neither the imagination or the ability to produce their own paintings--its also interesting to see that the most of the other paintings on her site have also been 'borrowed' from other artists other than myself too!
"Often Copied--Never Excelled!"
"Your Art Is My Passion!" come along and see just what you can achieve!